Lee Barron Midlands TUC regional secretary
Sue Brealey Chairperson UNISON Wolverhampton, the city's largest union. Speaking about UNISON's Ethical Care Charter
Bjarne Lavik leading a Norwegian trade union delegation from Industri Energi a union for employees in the petroleum, chemical, pharmaceutical, aluminium and metal industries, and forestry.
Joginder Bains General Secretary  Indian Workers Association of Women
Rob Marris Labour's candidate for Wolverhampton South West at general election and founder member of Wolverhampton May Day Committee 
Fraternal Greetings to the 2015 Wolverhampton May Day celebrations:
Each May Day, we remember the achievements of the labour movement, and celebrate the proud history of working class struggle. Knowing our history reminds us how far we have come – and how far we still have to go, both here and abroad.  We must retain the link between the political wing of the labour movement and the trade union wing – i.e. between the Labour Party and the trades unions.  Unity creates strength. That is just as true today as it ever was. Sharing common ground, we must to work together to improve the rights of working people, to promote public services provided by state employees, and to fight against social exclusion and inequality.   Rob Marris This email address is being protected from spambots. You need JavaScript enabled to view it.  www.robmarris.net 
Azaad Dhol group formed in 2002 with the aim of involving and teaching young musicians the various aspects of traditional Indian Folk Music, also known as 'Lok Geet'. The group consists of students of various ages, from 6 to 21 years, who come diverse backgrounds across Wolverhampton and Birmingham. Over the last 10 years hundreds of pupils have learned and some have moved on to play at semi-professional levels within the Indian Music Industry.
The style of playing and the method of teaching are based on the roots of classical music. Pupils learn through both theory and practical teaching styles. Routines consist of modern rhythms from around the world as well as classical rhythm's of the Dhol.  In addition to these core instruments, the Dholak and Harmonium are also used to make performances more varied and colourful in sound. Azaad Dhol Group have performed at festivals and cultural events all over the country promoting traditional 'Lok Geet' music.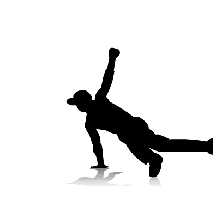 Transit Trix B-Boy & B-Girl breakers back by popular request after storming the last few Workers' Day festivals.   Hip Hop Expressive Arts Organisation  promoting the positive side of Hip Hop Culture & its Arts.  As a collective they have big aspirations to building a positive future for there community through the means of entertainment & education. TT's committee: Keith Fraser, Darren Fairclough, Carol Nedrick; Money B is the main B-boy tutor alongside Dale & Sunny B who help as facilitators. The crew get a lot of support from the families that attend the classes, trainee crew performers & old school breakers from Wolverhampton especially Hanifa Queen UK's 1st B-Girl (previously known as B-Girl Bubbles). The crew have been about since 2004.   https://www.facebook.com/transit.trix
TT are actively seeking new crew members that would like to represent Wolverhampton in B-Boying / B-Girling. This Athletes Art Form is very demanding and we train almost every day, so only the strong and passionate need only apply.  If you would like to contact us email us on  This email address is being protected from spambots. You need JavaScript enabled to view it.
  Each year Wolverhampton Indian Workers Association members cook and serve over 200 free vegetarian meals to people who come
three piece Punk/Oi! band from Birmingham. Formed in late 2013 and after a few line up changes Thatchers Love Child settled down as a three piece with Shu McVeigh on Vocals and Guitar, Ste McVeigh on Bass and Sam Jenkins on drums. 
video of Thatchers Love Child  After the local success of their debut E.P. 'Laces, Braces and Ugly Faces', which was recorded and produced entirely by themselves, they started work on their debut album 'Don't Point' which was released on the 3rd October 2014. 
Thatchers Love Child are a very active gigging band playing shows nearly every weekend in various places around the Midlands playing charity gigs and festivals and are very active in the fight against fascism.
traditional May Day rendition of the Internationale
 One Love International, reggae sound system ever present to support the community event
1st May stalls:
Morning Star; CND, Wolverhampton Palestine Solidarity, Wolverhampton Communist Party, UNITE, NUT, NASUWT, Left Books, Unite Against fascism, Stand up to Ukip
  Ann's Bouncy Castles of Bilston long-time supporters of our festival provided a bouncy castle which was supervised  http://www.annsbouncycastles.com
   Mrs P Patel of Bilston once again giving free mehndi
ALL FREE - except the bar! Festival ales, bouncy castle, stalls, mehndi, food
also not to be missed:  Sandwell May Day Saturday 2nd May 2015 (full details here....)