Atilla's performance
http://youtu.be/wTCxmUt5apA speeches (poor sound on first one only)
WOLVERHAMPTON's 17th Workers' Day free festival will be held again in the function room of the Pegasus Pub in Whitmore Reans WV6 0QQ, the diverse area we annually hold the event.
SUNDAY 1st May 2011
6.30pm stalls, mehndi, bouncy castle, bar.
welcome from May Day Committee and Mr Khalsa Indian Workers Association
7pm
Cheryl Pidgeon
Midlands TUC Secretary will speak against the Con-Dem government's cuts and offer the alternative.  "No to the Con-Dem cuts!" 
7.20pm  ATTILA THE STOCKBROKER, "Whether he`s ranting a poem or bashing out a song, there's something magnificent about Attila in full flight" (Ian McMillan, BBC Radio 4). Poet in residence at Brighton & Hove Albion, Attila Headlines the Cabaret stage at Glastonbury festival every year; listen to some of his music 
Sharp-tongued, high energy, social surrealist rebel poet and songwriter. His themes are topical, his words hard-hitting, his politics unashamedly radical, but Attila will make you roar with laughter as well as seethe with anger...
Inspired by the spirit and `Do It Yourself` ethos of punk rock, and above all by The Clash and their overtly radical, political stance, he started as a punk bass player in 1977 and took the name Attila the Stockbroker in 1980, blagging spots for his poems and songs in between bands at punk gigs. He quickly got a couple of John Peel radio sessions, a deal with London independent record label Cherry Red Records and before very long was on the front cover of Melody Maker...and he hasn`t looked back since! 30 years on the road this year. 
Attila the Stockbroker
http://www.attilathestockbroker.com
http://www.myspace.com/attilastockbroker
http://www.last.fm/music/Attila+the+Stockbroker
https://twitter.com/atilatstokbroka
http://www.facebook.com/pages/Attila-the-Stockbroker/20550602416
http://www.reverbnation.com/attilathestockbroker
8.30pm interval and free vegetarian Asian and Caribbean buffets.
8.50pm Transit Trix B-Boy & B-Girl breakers back by popular request after storming the last few Workers' Day festivals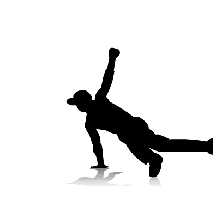 TT - Hip Hop Expressive Arts Organisation driven to promote the positive side of Hip Hop Culture & its Arts. As a collective they have big aspirations to building a positive future for there community through the means of entertainment & education. TT is made up of a committee, Keith Fraser, Darren Fairclough, Carol Nedrick; Money B is the main B-boy tutor alongside Dale, Sunny B, Jovan & Sketch who help as facilitators. The crew get a lot of support from the families that attend the classes, trainee crew performers & old school breakers from Wolverhampton especially Hanifa Queen UK 1st B-Girl (Previously known as B-Girl Bubbles). The crew officially started up in the year 2006 with the aid of the Wolverhampton small grant scheme. Unofficially we have been about since 2004 (that is when we started the classes at Newhampton Arts Centre) TT are actively seeking new crew members that would like to represent Wolverhampton in B-Boying / B-Girling in the UK and Worldwide. This Athletes Art Form is very demanding and we train almost every day, so only the strong and passionate need only apply. If you would like to contact us email us on This email address is being protected from spambots. You need JavaScript enabled to view it.
Where did the name come from? Back in summer 2005 the core members at the time were trying to think of a name that represented the different styles, culture and arts that where in the dance crew, but also needed to express a positive movement. So the name transitional trix was shortened to transit trix. Transitional meaning the act of passing from one state or place to the next. We are a crew that never stands still but always moves forward to reaching our goals. We look forward to the future development and preservation of the arts and culture of Hip Hop.
9.15pm Fargo is a Midlands band performing classic and modern rock from AC/DC to The Beatles and everything in between.
Fargo was formed in early 2009 by drummer Pete Scrivins and bassist NeilSimpkin both of whom had played together in other bands and over the years developed a tight rhythm section. Both musicians were determined to take their time and 'get it right,' so it was almost twelve months before they found the line-up of talented musicians they were looking for. Band members are from across the Midlands and between them have performed with tribute, jazz, rock, function, covers and original acts, and have appeared across the UK in venues ranging from 1000 seat auditoria to pubs and clubs.
Click HERE to see details of our previous years' events
Chesterfield May Day is held on the Monday bank holiday each year, the biggest after London's 1st May march.